from the site:
http://www.card-making-magic.com/fathersday.html
We all like to send cards to Mum but don't forget this Special Day for your Dad too.
Let him know how much you care in a beautiful card that you have made.
It is celebrated on various days around the world.
But whenever it is in your country it's never too soon to get busy making it.
This rather handsome chap is Jim and he is from Paper Printables and he is
Free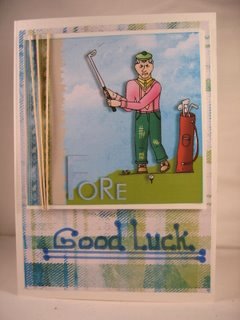 This is Jim in another one of his leisure activities.
Who says men don't wear pink!!
Fishing, golf, DIY, football, darts, gardening, snooker and motor racing are some of the ideas that could be used on the cards.
To get lots more characters that are all free to you take a loook at this page by
Clicking here
It will show you more characters and give you some ideas of what you will get. All well worth a look.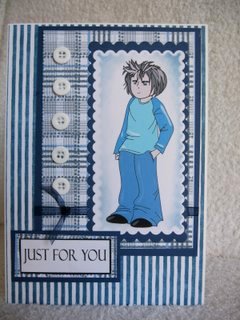 I like to keep the colours muted and stay away from flowers, but buttons are a useful adorment on a male card.
But you know your dad the best and the things he likes, so don't be afraid to go to town with your ideas.
Send it with your love and add
"Handmade by....your name.."
on the back, to let him know you care, and maybe take him out to dinner as well for that added extra...
Magic!